Leicester businesses we support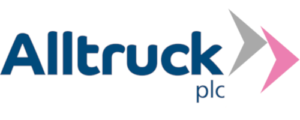 Whether you're looking for some additional help for your IT team, or want to fully outsource your business support needs, we're here to help.
We're a local award-winning and highly accredited IT support provider, independently ranked as No.1 MSP in the East Midlands.
With a large team of highly qualified and experienced technicians, with best-in-class service management solutions and support tools – we're here to help you get the most out of your technology.
Leicester businesses can benefit from our 4-Star SDI certified Service Desk, the only one in the Midlands. We'll deliver marketing-leading IT support for your business and in-house IT team helping you become more efficient, agile and successful.
How we'll support you
We offer a range of tailored IT support services for businesses and internal IT departments. From complementary support to assist your in-house team to comprehensive fully managed support that covers all your business needs.
Managed IT Support
If you're a business in Leicester and you want to succeed in today's environment, you'll understand just how important a managed IT support plan is. That's where we come in. By providing a bespoke managed IT support service that's tailored to your business' needs, we'll essentially become your expert team and strategic IT partner. From managing your complete IT estate, to providing essential support to your users, you'll have the time to focus on your commercial success.
Complementary IT Support
Our complementary IT support helps local businesses across Leicester to enhance their capabilities and output. Whether you require a specialist service that you don't have in-house, or your internal IT is feeling overstretched or needs more resource, we can help. We'll integrate seamlessly with your IT team; adding stability and value to IT operations; and deliver exceptional end-user experience for you and your customers.
As we've grown, Air IT have worked alongside us, developing our systems to ensure the smooth running of the business. We've always found them to be responsive, helpful and particularly good at communicating. Support issues are resolved very quickly and response times are excellent.
Julien Sheridan
CEO, Sheridan & Co
Why work with us
We're committed to helping Leicester businesses and internal IT teams become more efficient through the best use of technology helping to deliver IT transformation and commercial success. We also help with IT support Nottingham and IT support Derby.
4 Star SDI accredited
We're delighted to say our mature in-house service desk has been awarded the 4-star SDI (Service Desk Institute) certification. Our clients have always been our number one priority: we want to ensure we deliver service excellence and exceed your expectations over and over again.
Tailored support for you
Are you an SME in need of fully managed support, or an internal IT team who needs additional support, manpower or specific technical expertise? You've come to the right place. Our tailored IT support extends to businesses in Leicester; and we'll tailor our services to suit your organisation's needs, however demanding.
Fully accredited & experienced team
Our technicians and consultants are what makes us great, they're truly a credit to us. With years of experience across IT, comms and security, each and every one of our team has been trained to the highest level. All our technicians are fully accredited, and will help to keep your business running smoothly, thanks to the hands-on knowledge and skills they've developed over the years.
Industry-leading tools & systems
Want to know why we can offer exceptional customer experience and IT support to Leicester businesses like yours? We've invested in a range of industry-leading systems; with a suite of best-in-class IT Service Management (ITSM), Remote Monitoring and Management (RMM) and support tools providing you with best service possible.
Complete transparency of costs
We're completely transparent about our prices – the last thing we'd want is for you to have a nasty surprise, which is why we don't have any hidden fees. You only pay for what you need; and our fixed fee pricing models enables you to monitor your cash-flow and financial planning effectively.
Local expertise on your doorstep
Our 70+ strong expert technical team can help you both remotely and on-site at your offices. With our HQ conveniently located next to J25 of the M1, our field engineers can quickly visit businesses across Leicester when issues can't be resolved remotely by our Service Desk.
We're an award-winning Leicester IT support provider
Winner, MSP of the Year
CRN Channel Awards 2019
Winner, Best Small Enterprise Managed Service Provider
IT Service & Support Awards 2019
Winner, MSP of the Year
European MSP Innovation Awards 2019
Service Delivery KPIs
How we performed in March 2022
0
Service Desk Tickets Opened
0
Service Desk Tickets Resolved
0

%
Same Day Resolution
0

%
SLAs Met
0

%
Customer Satisfaction
We only partner with the best
We only partner with industry leading technology providers to bring you best-in-class solutions and expertise.